How To Convert File Your To Any File Format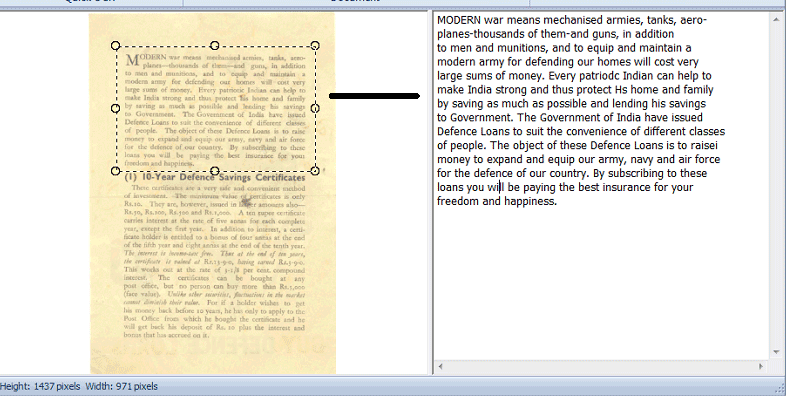 Ocr conversion will help you to avoid retyping your whole document, you can simply scanned such document upload and convert to any file format of your choice under few seconds and you are done.
What i love about OCR conversion service is that there is not even a need to create account before you can access it, just amazing file conversion service,if your file is bulky then off course you will need to create an account with them.
Multilingual file conversion services ,it supports about 46 languages including Western and Asian such as English, Danish, Dutch, French, German, Italian, Portuguese, Russian, Spanish, Japanese, Chinese, Korean and others. This means that no matter where you are coming from you can use the OCR conversion services
How To Use The Ocr Conversion Services
OCR conversion is know to be one of the best service on he web that offers free and a varieties of file conversion , it will give you the opportunity to convert a scanned PDF documents of multi-pages files and even camera captured images into editable if your file is adobe PDF,Microsoft word, excel ,Rtf,html and text then you will save a lot of time with your file conversion with OCR.
OCR conversion Service can handle the following image formats:
PDF (All types of PDF files including multi-page PDFs)
TIF/TIFF (Multipage TIFFs supported)
JPEG/JPG
BMP
PCX
PNG
GIF
ZIP files containing the above types of files can also be uploaded.
OCR WEB SERVICE API
Is a cloud services that gives a website services interface that facilitates optical recorginition character this tecnology will allow you integrate a flexible services that is more,powerful,efficient scalable platform that can contain a larger volumes of pages or files conversion requests.
Email OCR Service
Email OCR allows you to recognize PDF documents, scanned images and convert into editable Word, Text, Excel, PDF, Html output formats via email.
Send PDF files or images and receive OCRed converted documents as easily as email from your desktop, laptop or wireless device.
Before using Email OCR service you should create onlineocr account with email address and have enough available pages.
You can covert PDF to Word
Share this: