Keyword Research And Search Engine Optimization Secret
Ultimate Guide to Keyword Research and Search Engine Optimization

I will teach you the exact methods many top marketers use for keywords research, search engine optimization and how it works, but I will surprise you that many content marketers and bloggers don't know how to do keywords research and in-depth analysis before creating quality content most of the time they end up using keywords that are very competitive or low search volumes.
Keywords should be relevant, the decent volume of searches, a satisfactory level of competition and commercial intent for keywords which doesn't have these feature don't worth your time.
Keywords research is market research, it gives you more information about what people are looking for. With keywords research, you will not only know what people are searching for but will also help you to know more about your buyers.
Taking the correct keywords is not about getting visitors to your website but about targeted visitors .once you identify the killer keywords your buyers or visitors are using, then you can develop your own SEO strategy accordingly.
But how will you start finding those keywords? Now let get started, traditional keywords research process start something like this;
#Come up with few keywords that potential buyers might search for
#put those keywords into Google Keyword planner
#Pick a keyword based on a weird formula of search volume and buyer intent.
Well today things have changed significantly, keywords research is not just selecting few keys
phrases' but is all about identifying the intent of the searcher and when you optimize your content
about the right keywords, you will enjoy your site skyrocket to the top of Google Search Result pages, getting you more leads, sales, and profits on the way.
Let start with
Niche marketing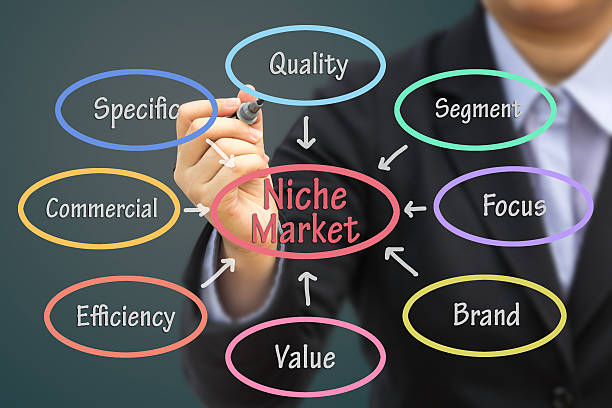 where you can find untapped buyer keywords which could possibly unknown to your competitors, more people start this keyword research process with a Google keywords planner and this is a big mistake, Google keyword research does not help you find new ideas, you need to apply your own
market search to do that, let look at something that might be going on in your mind when you typed the word tennis, you can see us open, tiebreaker, deuce, clay court, but if you typed in the word
'tennis' into the Google keyword search box none of this related showed up this means that Google keywords planner displays words that are very closely related and directly linked to the word you
searched or gave it, another issue is that everyone is using the same method and keyword to search as a lot of these keywords are extremely competitive and almost impossible to rank for in every
content marketing plan on the flip side, keywords that are not closely related are often not shown to you and these are sometimes the most money-making words in the market.
I am not saying that you should never use Google keyword planner but you should include in it in
your arsenal, there are many other techniques to use identify better method of finding laser targeted
keywords besides Google planner keywords planner, and here is where the concept of niche market comes in play, not business especially a small one can be all things to all people. The narrowly you can identify your target market the better.
What is niche marketing?
A niche market is a small segment, a part of larger market "market"
Example of a larger market will be weight loss and with the large market of weight loss we have 'juicy weight loss" weight loss exercise or weight loss supplements etc. if you looking to have
authority about your field then you need to invest much time on one thing therefore by focusing on a niche market you can prove yourself of authority on a subject also you can find your target buyers more easily
Understanding the keywords tools.
At this point, you understand the concept of niche marketing before learning to select keywords for your niche marketing let understand the different types of keywords most expert in the SEO community classifies keywords into three main categories, head keywords, body keywords, and long-tail keywords.
Head keywords
Head keywords generally generate a search, don't express details about search intent they are usually single-word extremely competitive and really pricy and generally don't convert well.
Body keywords
Body keywords are 2-3 keywords phrases that get nice keyword search volume 15000 to 2000 search volume monthly searches and they are more precise than head keywords.
Keywords like credit repairs expert, career coach are example of body keywords and body keywords have a low competition as compare to head keywords but can still be very competitive and these keywords are usually focused at broad market segment and are therefore normally in great demand due to the greater demand for body keywords, they are substantially expensive therefore many content markets usually concentrate their keywords on body keywords.
Long-tails keywords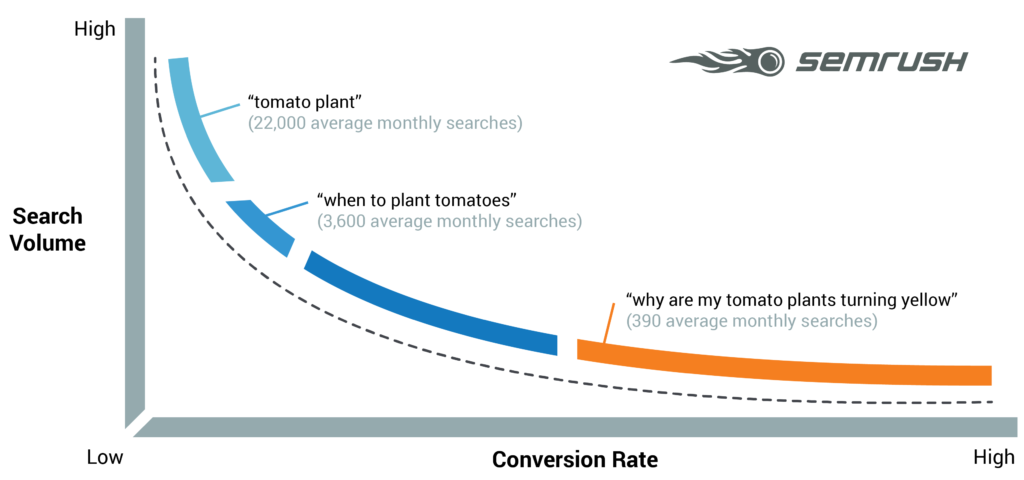 Long-tail keywords are 4 + key phrases they are much more specific web search are more likely to use these search terms when they are almost ready to use their credit card although they don't get a lot of search volume individually but, the traffic you will pull will be of high class, more targeted, more determined, more desires of your products and services and they feature less completion. I highly recommend that you put all your energy behind the body and long-tail keywords. Why?
as you just learn Head keywords are;
super competitive and don't convert well and therefore we are not interested in them.
I do believe body keywords attract us due to their high search volume, buyer intent, and beatable completion when you optimize your content around body keywords, you will normally rank for
related long-tail phrases automatically additionally your pages may also appear for a lot of long-tail traffic organically from totally unique searches.
You may also rank from 6-12 keywords I believe by now you should have an idea about your keywords this will enable to widen your keywords analysis for your niche marketing.
Now let see a simple strategy to mine keywords, let us search for soovle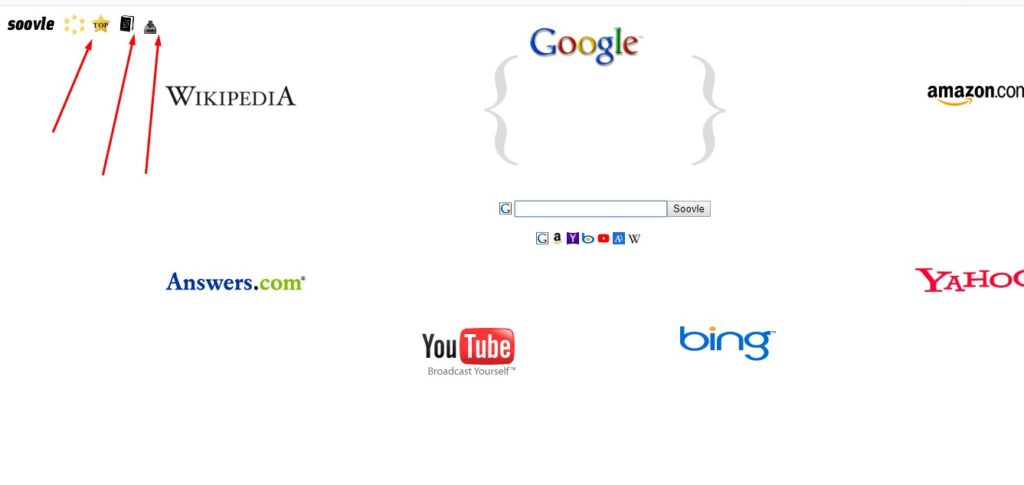 an amazing tool for keywords research and it is a free tool to use It gives search results by scrapping out the most researched and related keyword from important search engines like Bing, Google,
yahoo answers, Amazon, YouTube, Wikipedia, etc to use this tool effectively you need to keep your seed keywords' short and broad so head over to https://soovle.com/ and type your keyword in the
search box example weight loss you realize different words popping up you realize all those search engines start showing results with this little tool you can mine a lot of keywords in your niche
market It will also allow to customized the types of engine you want to get results from by clicking on the engine at the middle under the search box to select your desired engines.
You have three options to select from as you can see once you find something interesting for example the weight loss we just typed you can hit on any of the links appeared on those searched engines and it will send you that particular website or page this will provide you the opportunity to read and get more information on the word search.
One important feature of this tool is that you can download searched results in CSV file and save for future use you can e-mail, download or print your result. This is a great tool because it will get results from various engines where your competitors are more likely to ignore.
These are 99 Keywords with Buyer Intent; this will give you an idea about keywords to use.
Auction
Bargain
Bargain [product name]
Best
Best [product name] (online)
Best [product name] site
Best [product name] website
Best + product type + in year.
Best of [product name]
Best price for [product name]
Best savings for [product name]
Big [product name]
Bonus
Brand new [product name]
Budget [product name]
Buy [product name] (online)
Buy [product name] with credit card
Buy [product name] with PayPal
Buy one get one for 1 cent
Buy one get one free
Buy one get one half-off
Buying
Cash back for [product name]
Cheap
Cheap [product name] (online)
Cheapest [product name] (online)
Cheapest price for [product name]
Clearance [product name]
Closeout [product name]
Compare [product name]
Computer tutorial
Coupon
Coupon code for [product name]
Coupon for [product name]
Deals
Discontinued [product name]
Discount [product name]
Discount code
Expensive [product name]
Find a [product name]
For children
For couples
For girls
For guys
For kids
For men
For newbies
For sale
For seniors
For students
For women
Free shipping
Free tutorial
Free tutorials
Get [product name] (online)
Get a [product name]
Good price for [product name]
Great buy
High price [product name]
High priced [product name]
Inexpensive [product name]
Low cost [product name]
Low priced [product name]
Lowest price for [product name]
Luxury [product name]
New [product name]
On sale
Online tutorial
Order
Purchase
Reduced [product name]
Refurbished [product name]
Reasonable priced
Review
Sales-priced
Sales-priced [product name]
Savings
Second hand [product name]
Top 10 + product type + in year
Top of the line [product name]
Used [product name]
Where can
Where can i
Where can i buy [product name]
Where to buy [product name] (online)
Where to find [product name] (online)
Where to shop for [product name] (online)
[product name] coupon
[product name] coupon code
[product name] discount
[product name] for cheap
[product name] in stock
[product name] on sale
[product name] overstock
[product name] pre-owned
[product name] promo
[product name] promo code
[product name] review
[product name] special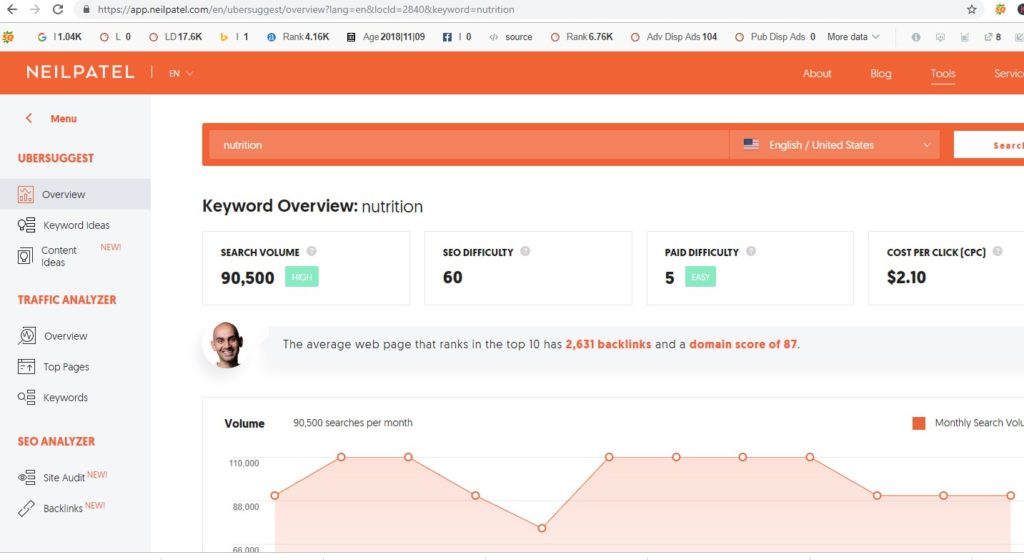 Let look at another free abut effective keyword tool call ubersuggest, just type www.ubersuggest.com this tool will help with keywords that are not found on the Google keyword planner trust me this tool will take your keyword research to another level, you will get tones of keywords' suggestions from SEO campaign so let get started, by now I am sure you have already open www.ubersugget.com so just type in your seed keyword 'nutrition ' [image] select then country you want to search for your target for your marketing strategy then click suggest.
Ubersuggest will start to scan long keywords to display a great along with a huge list of keywords as shown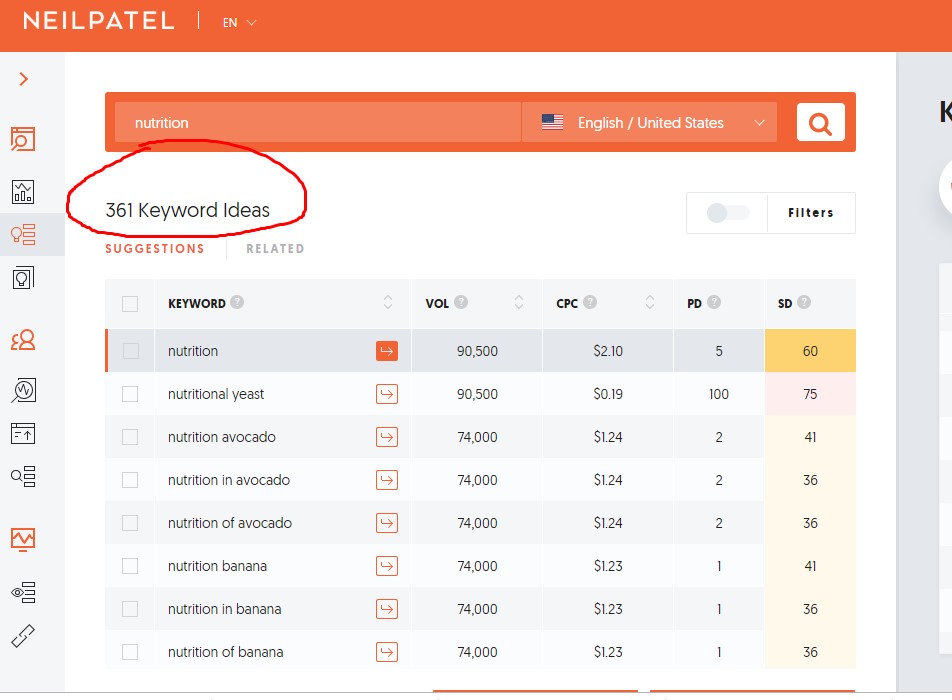 You can view your keyword in text or download them as CSV file. This tool can help you practice keyword research effectively.
How To Use Google Trend For Your Keyword Research..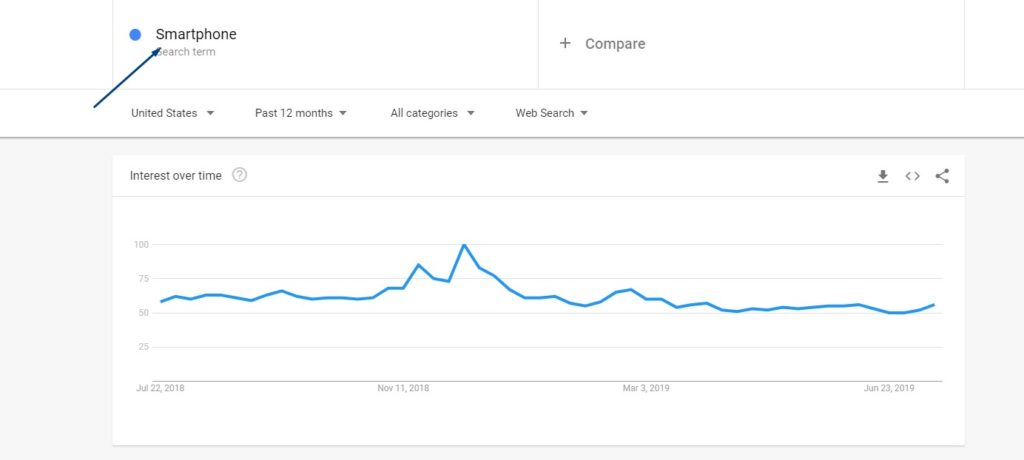 I will teach you how you can use the Google trend tool to learn about finding the popularity of a keyword, Google trend uses real-time data to help you gauge consumer search behavior what time, is one of
the best and most useful tool in the Search Engine Optimization field, if you haven't use this tool before
then you are missing out something big, is a powerful free and effective tool to use, this tool shows you a high volume of the keyword in your niche market before they appear on your Google keyword planner it such an amazing tool.
The use of Google trend is very simple and it gives you a data in two areas, when it comes to the popularity of keywords, the tools how the state of the keyword popularity at each given time whether is rising, falling or constant. Secondly, you can do a comparison of the popularity between 2-5
targeted keywords so go to google.com/trend and type in, for example, your keyword Smartphone in the search box [image of the search] you also have the opportunity to customized search according to your needs, location, time frame, categories, and web search and with the search you can select search type like images, news search, Google shopping search etc.
Your search results will be provided in two separate graphs that are interested in region and interest over time.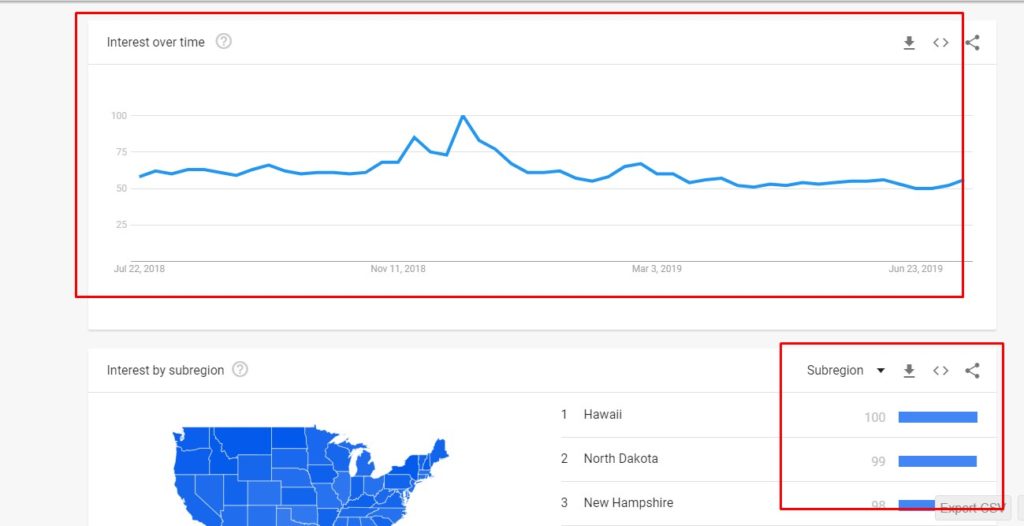 Interest over time will show you search interest numbers represent keyword related to the highest point on the chart for the given region in time. A value of 100 is the peak popularity of the term.
The region section will give you an overview of the term searched popularity according to regions and the related terms and queries used and as you see the searched term use Smartphone it shows
all the information you required to make a meaning out of your keyword you can hover your mouse
of the regions to see the number of search interest by regions and values are calculated on a scale of 100 by total with 100 as the location with most popularity. With this, I know you can start using this tool.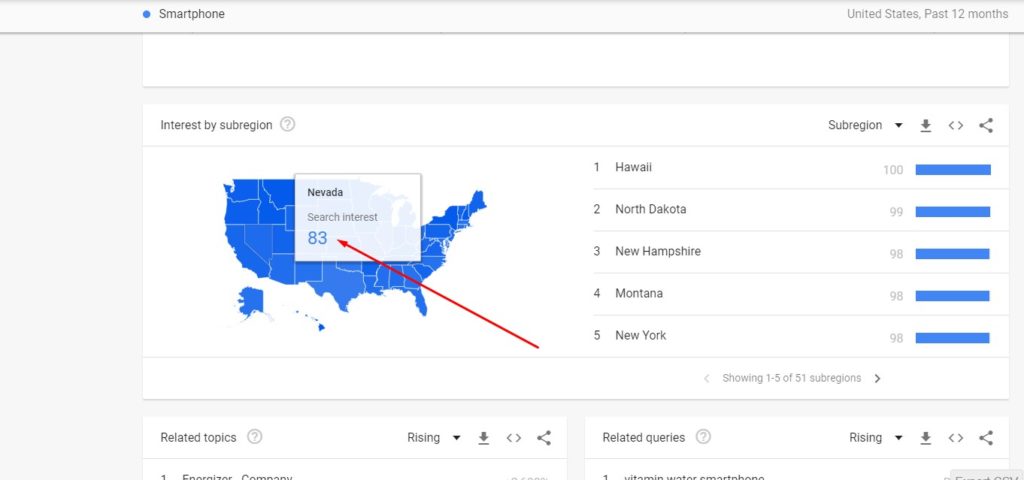 Using He Discussion Forum Niche Ideas.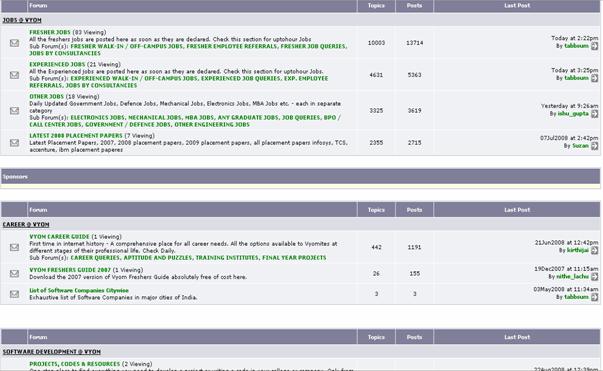 To be an effective internet marketer you need to pay close attention to what your audience is thinking and discussion there more you connect with your audience the more you understand their desires and ultimately you find different options to read them out.
Finding niche ideas is a piece of cake with discussion forums; you can play around here,
Let check out this approach step by step
Finding Forums In Your Niche Market
The most effective way to find forums of your niche is where customers go to is to go to Google and type this search strings "keywords"+f" where f means forum, "keywords"+board" when this string is use Google will display keywords with their various forums you can visit see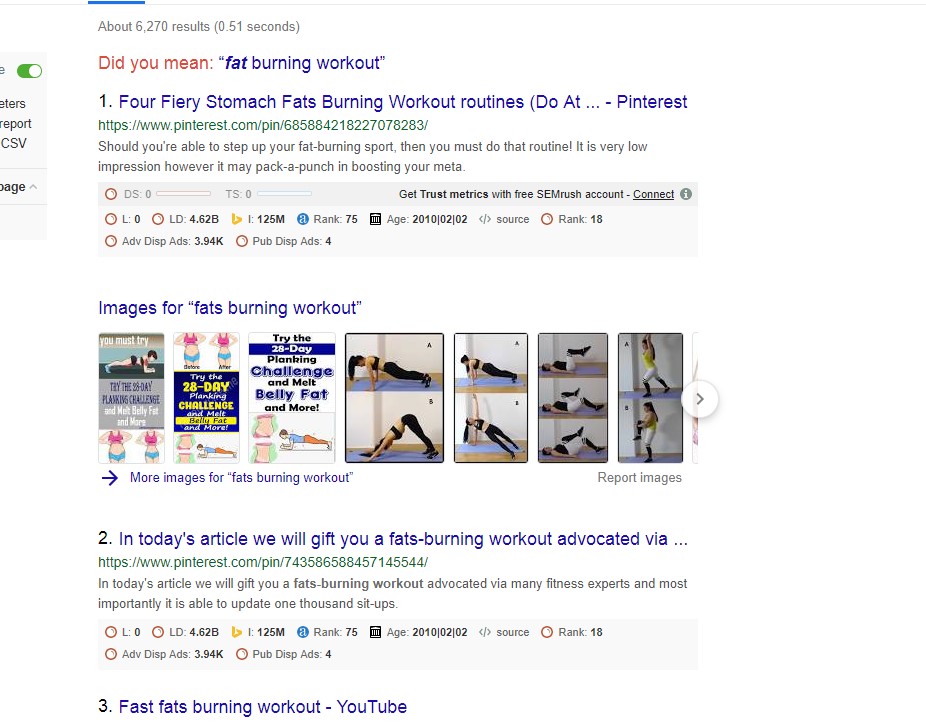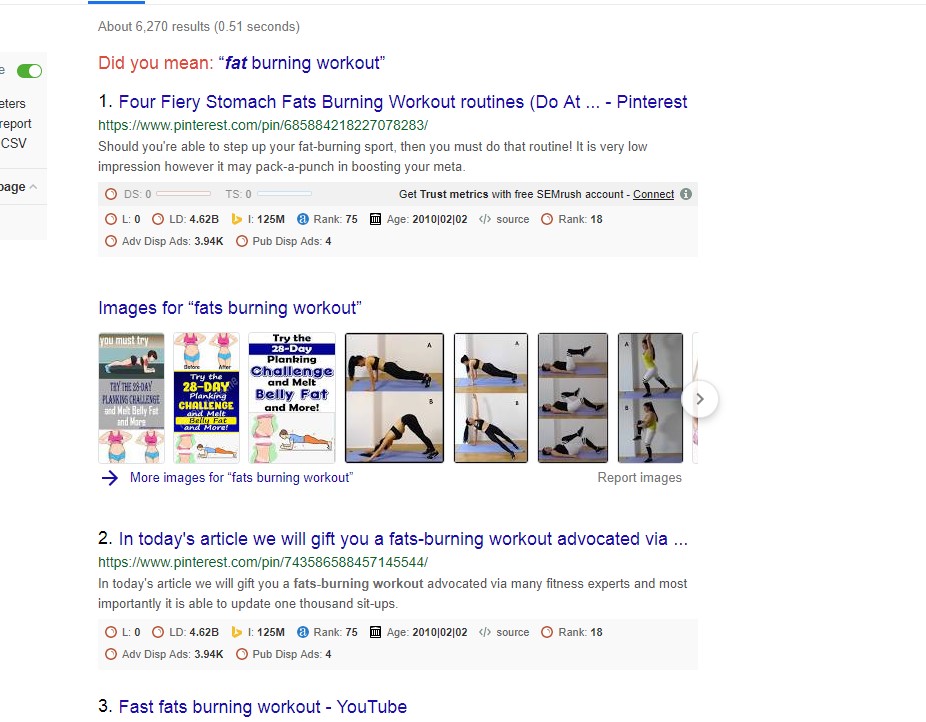 get into the discussion forum and look at their categories and subcategories
2. Find high popular traffic post most forum site list out discussion also know as threads usually in tables and columns that show the number views and number of replies find high traffic popular post here.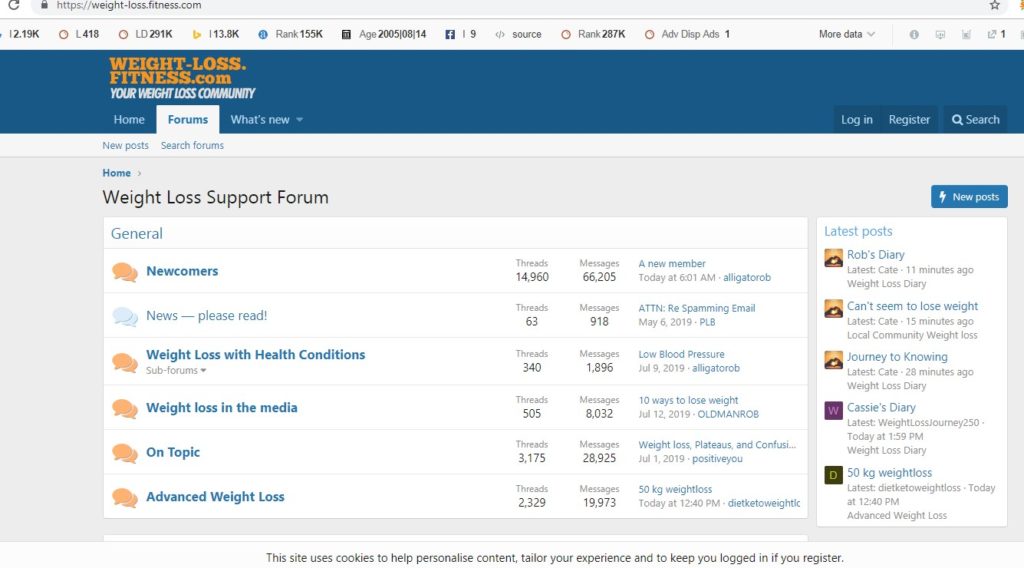 3. Getting the words used in those popular topics. This simple approach will give you some smart keywords ideas behind those popular topics.
If you find a forum related to your niche market you can use those keywords in Google keywords planner to get long-tail keywords for your niche and add them to the list of your keywords.
Using Wikipedia For Your Keyword Research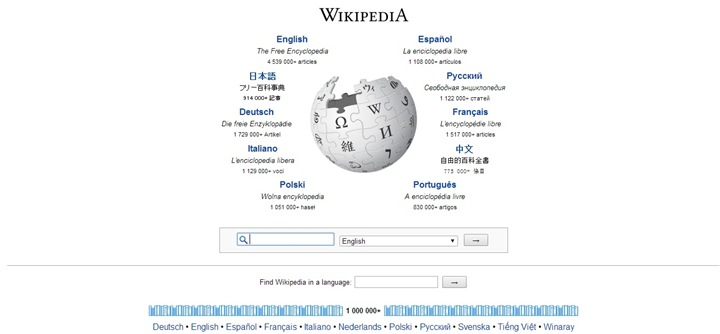 Already we have learned and identity some keywords researching strategy that we could not have identity using Google keyword planner, now let look at another simple resource that will help to find more keywords ideas for our niche.
I will say one of the most resource centers for research as you are looking out for niche related keywords Wikipedia show table and content for easy navigation if you type in the term nutrition you can check out the content area for keywords ideas.
using Google Keyword Planner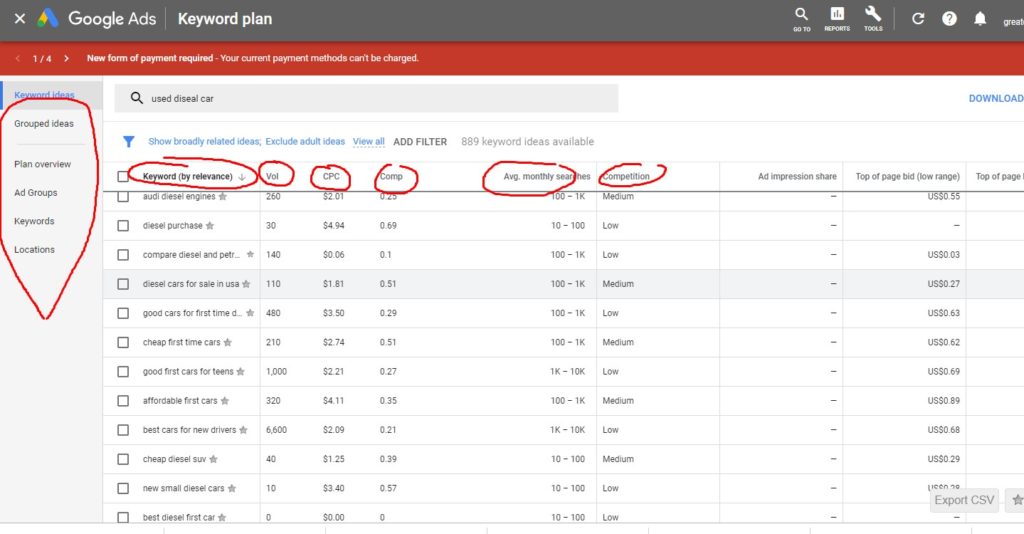 Using a google keyword planner is the starting point of your keywords research strategy, find long-tail keyword research but just don't make a mistake by using it as the only keyword research tool.
Keywords that are closely but not directly related to your seed keyword are usually not shown to you by Google keyword planner. And these are sometimes your money-making keywords, long-tail keywords are more specific, easier to rank, less search traffic, and high conversion value as they focus on more specific products.
Another benefit of concentrating on long-tail keywords is that the visitors that lands on our webpage are more likely to buy your services or product, let look at searches related tool, type for example "used diesel tracks" then scow down to the page you will see searches related tool this can be a gold mine for long-tail keywords you will find a number of close variation of keywords, long-tail keywords have less completion and commercial intent and very lucrative to use.
Understanding Commercial Intent Keywords Research And Search Engine Optimization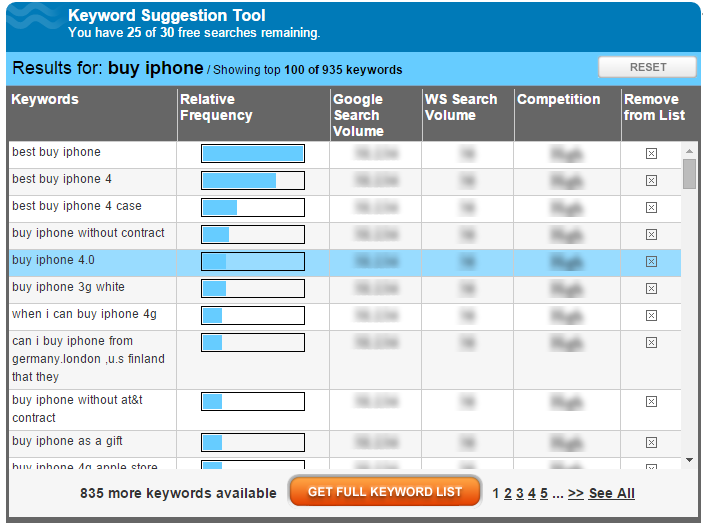 We are going to have a look at commercial intent keywords concept, when a web search I use a search term to do commercial activity like purchase, auctions selling or pet service, the search can be treated as commercial this kind of searches tells you loud and clear that they have money in their hands and they want what you are selling right now.
Credit card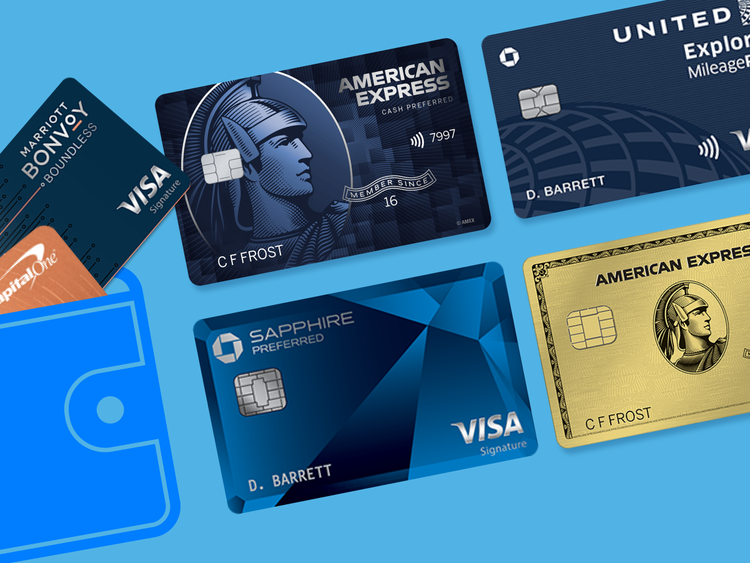 Now from a marketing perspective, the question is how do you get this commercial intent of the web search, how do you guess this commercial intent.
Majority of seo don't spend much time to analyze commercial intent well the fact is that when it comes to selecting commercial keywords intent is more important than search searched volumes let understand it very well, for example, once I got a website that received 50,000 visitors from organic traffic but hardly earns 200$. What is the reason behind this low payout? Commercial intent, in this scenario, commercial intent was overlooked and concentrated on search volume which resulted in
almost 100% of website traffic originated from entirely informational keywords; the real fact is that visitors resulting from informational keywords are difficult to convert into paying customers,
internet marketers will understand the commercial intent of the keyword are more likely to reach the people who are ready to buy the company products or services.
The good thing is that you can easily identify the keywords used to buy products or services by checking out how the buyer landed on your website and the keyword used, commercial intent keywords can be placed into four categories
We have buy now keywords, people use these keywords when they are fully ready to make a purchase they have made up their minds to buy and they are looking for attractive deals that meet their expectations. Here are usually some keywords that added to buy now keywords
Buy (buy iphone7)
Deals (deals at kfc)
Coupon (goddady coupon)
Discount (discount hotels)
Free shipping (free shipping Amazon) as you can see from these keywords prospects have already made their decision to purchase they are just looking for an offer, let's look at real-life examples, GoDaddy coupons, discount watches, men t-shirt sale these keywords convert like crazy.
Products keywords; these keywords focus on specific products brand name, product category or services they are not quick converting search terms buy may perform well in the future. Products keywords may include words like;
Review ( iPhone 7 review)
Best (best iPhone 7case)
Top 1o (top 10best iphone 7case)
Cheap (cheap iPhone 7 cases)
Affordable (affordable iphone7 case)
Specific brand name eg Samsung
Specific product e.g. iPhone 8plus
Products category e.g. Smartphone
Informational Keywords.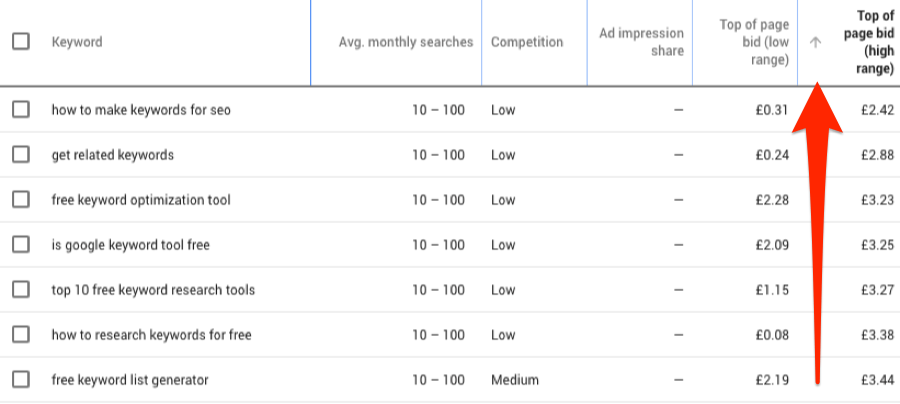 Queries that cover a broad topic eg. Limousine for which there may be thousands of relevant results. The vast majority of keywords on the internet is informational keywords and they are not easy to monetize, they keywords bring first-time visitors to your website and you can take advantage of that to build an e-mail list
Let see, examples of informational keywords
1o ways to,
Benefits from
Best way to
How to
I need to
Ways to
These are informational keywords to get benefit from this you need to find those keywords people search on to land on your page with high search volume with the lowest completion; you can leverage information traffic on email lists ultimately they may return to your website to perform a transaction.
Tyre Kickers Keywords
These are the keywords hardly convert, though you can have a huge traffic with no conversion, they are used as negative keywords when Adwords campaign is created, phrases like free download, and tyre kickers keywords like "watch free movies online now" "buy flashcards for toddler" Levi jeans for men" how to make pizza" will convert competitive well.
How To Determine Commercial Intent Behind Keywords
Now that you understand the types of keywords terms of commercial intent, it is time to know-how, it is time to know commercial intent behind keywords.
With Adword suggested bid, if an advertiser is paying 10$ keywords then there must be a buyer who is clicking this keyword, that traffic must be really valuable, you will get bank customers if you manage to transfer their words in opinion suggestion is the most accurate scale of commercial intent.
Adword ad On Search Page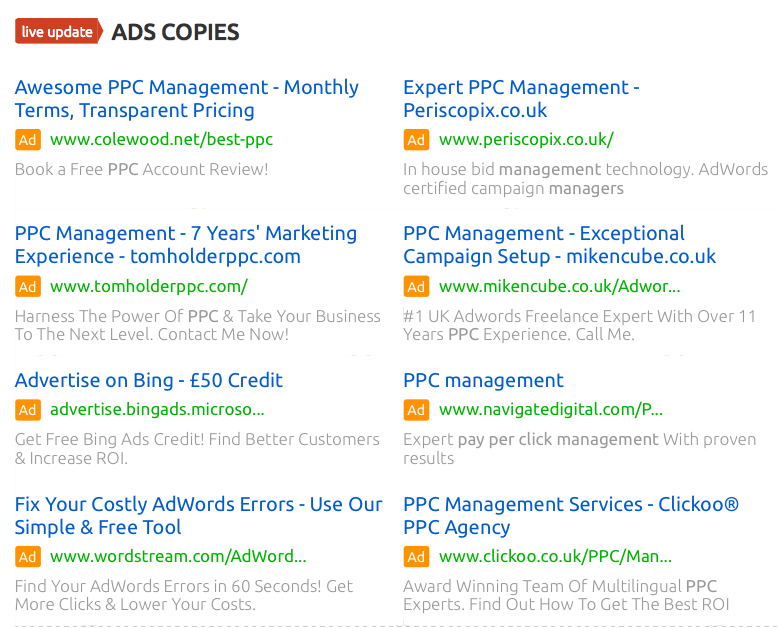 Adword search is another trick to identify search commercial intent behind a keyword.
How To Analyse Keyword Competition
BY now I know you have learnt;
#How to find niche ideas
#using free tool to find long-tail keywords
#Commercial intent behind the keyword
The point is this is it easy possible for you to get the first page of Google?
Now let see how to quickly analyze keyword competitiveness in organic search results, we will focus on analyzing competition in this area;
# Page and domain level optimization of the top 1o competitors
# On-page optimization of the top 1o competitors
# Analyzing link profile of the top 1o competitors
Analysing Page And Domain Level Optimization Of The Top 1o Competitors
analyzing page and domain level optimization of the top 1o competitors on Google search result page is a reliable technique it helps you to gauge the strength of your competitors right people decide to
start a challenge with them, so if you see a Google search engine results page consist of competitors having, high page authority, high domain authority, Solid On-page Optimization for the target keywords, then that will not be the ideal keyword to use for your marketing strategy.
On the contrary, if you see low page authority, low domain authority, and it appears your competitors appear to not to look at that direction that is what you should focus on, there are several browsers
extensions that can help you figure out domain authority, domain authority and number of linking domains, the best thing is that you can use most of them free of course without paying a dime! You can create an account with Moz and install its chrome, extension then perform a keyword search, for example, we type budget meal planning see our top 1o results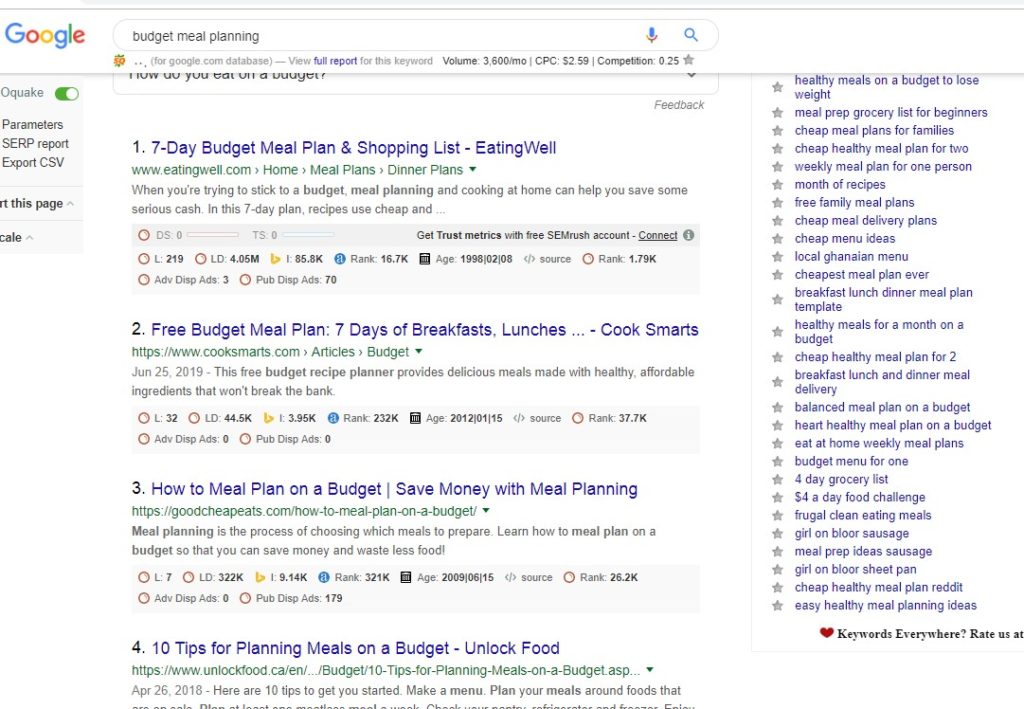 How To Analyze On-page optimization of the top 1o competitors
On page optimization factors includes;
#Title
#URL
# Meta description
If you find some pages don't have the exact match keywords in these areas and they have a low page authority, page authority and fewer amount of backlinks, it is strongly expected that with a little effort you could rank for these keywords and drive traffic to your pages. Okay let check out the metrics for this keyword "fats burning workout"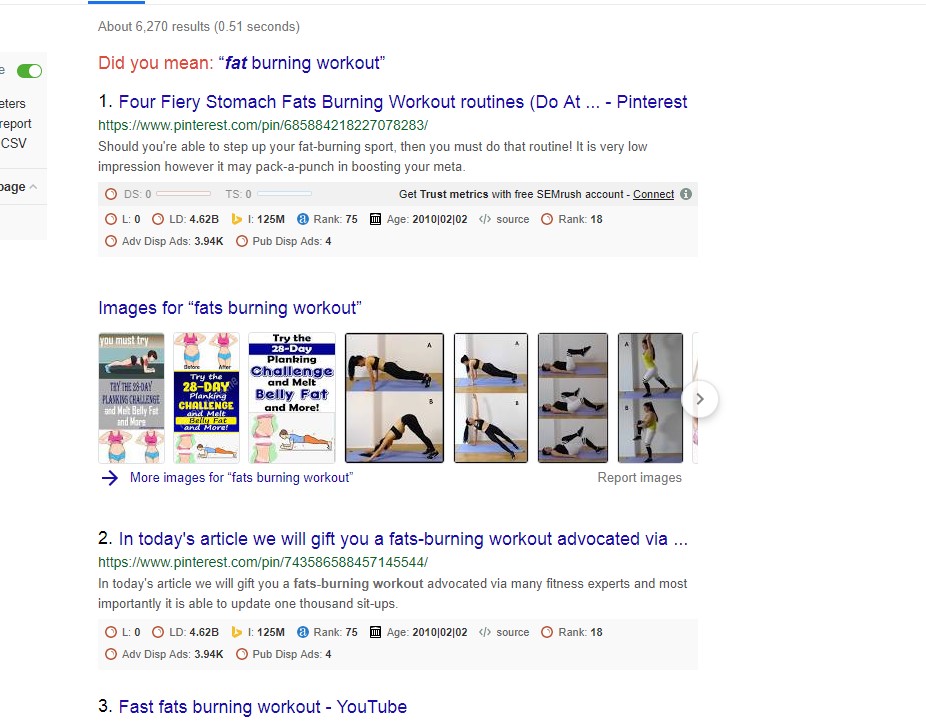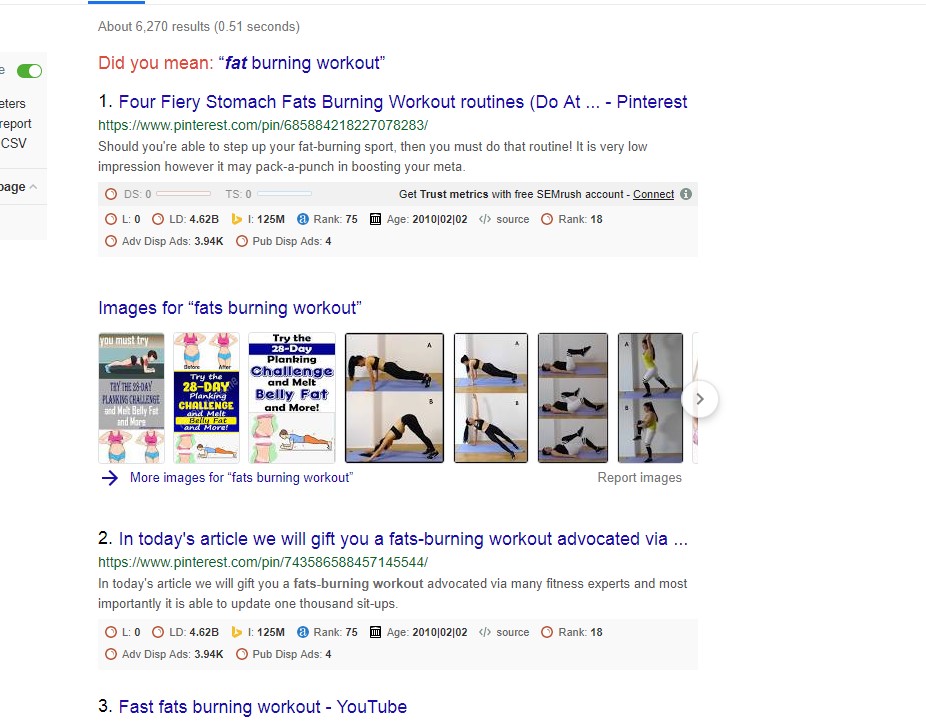 Then go to search page take your time you will spot the keyword use and once you find it is time to jubilate because since it a low completive keyword it will rank for you.
How To Analyzing Your Competitors Link Profile
We will focus on link relevancy, link diversity, and anchor text diversification total referring domain, you can do this by creating an account with SEOprofiler.com
[seoprofiler] to beat the competitors you need to write top-notch quality content to outperform your top 10 competitors.
How To Use The Google Search Effectively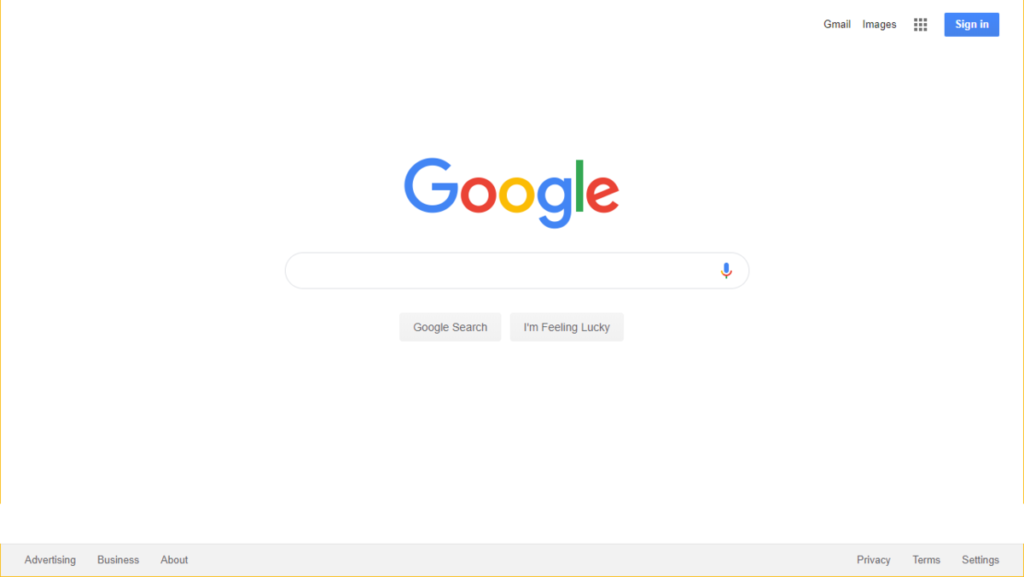 There is one great thing that all SEO has invented to solve problems. I am expecting you to combine a specialized search engine knowledge, so I will show you an important Google search operator that will help you day to day activities.
What do we mean by search operator; Google officially defines search operator is a symbol or words in your search to make your search results more precise, its uses are so simple as far as attention is given to the syntax. Here is the basic format operator:search-term you noticed that there is no space between the operator Colum and the search term if a space is before the Colum Google will display another message.
Let take a look at a few search operators everyone SEO should know about.
(-) Putting a (-) minus sign immediately before the sign, indicate that you want to exclude a certain word in your search. When performing a search with this operator you should precede with a minus sign with space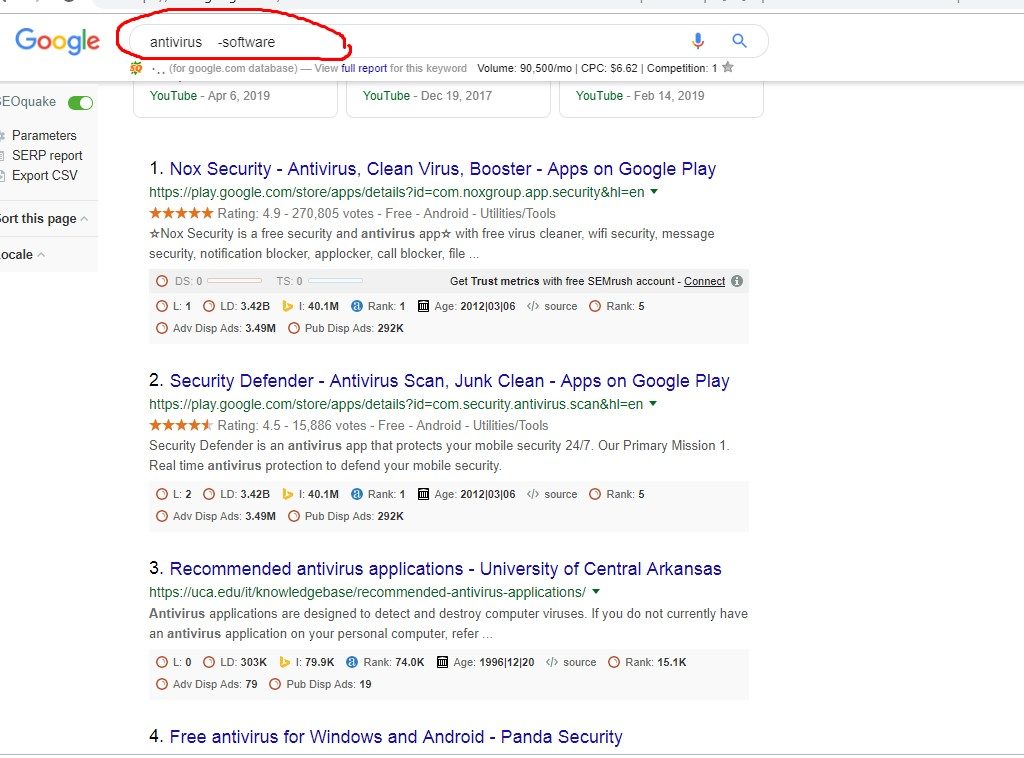 For example antivirus -software this search will exclude reference in the search results.
Another operator is Site: This operator is the most useful one, this operator together with the domain will display the number of site pages indexed for example Site: www.globalworkfromhomes.com this shows all indexed pages of this website.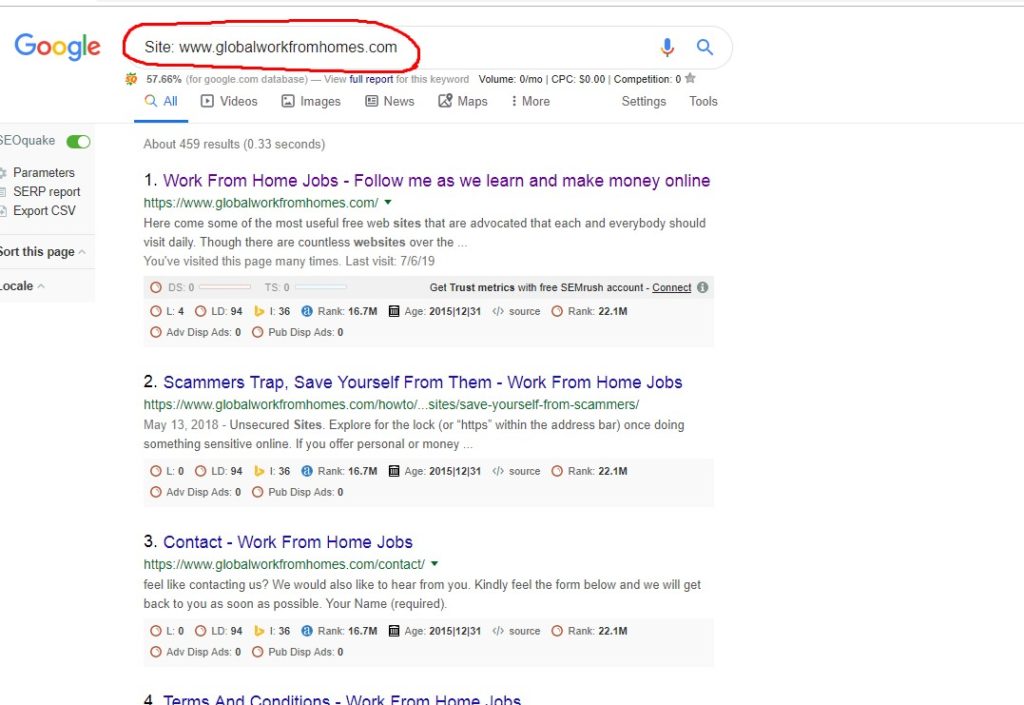 You can also combine operators like colon and inverted comma " for example window security
-site: www.microsoft.com this will display all search results involving windows security excluding the word Microsoft .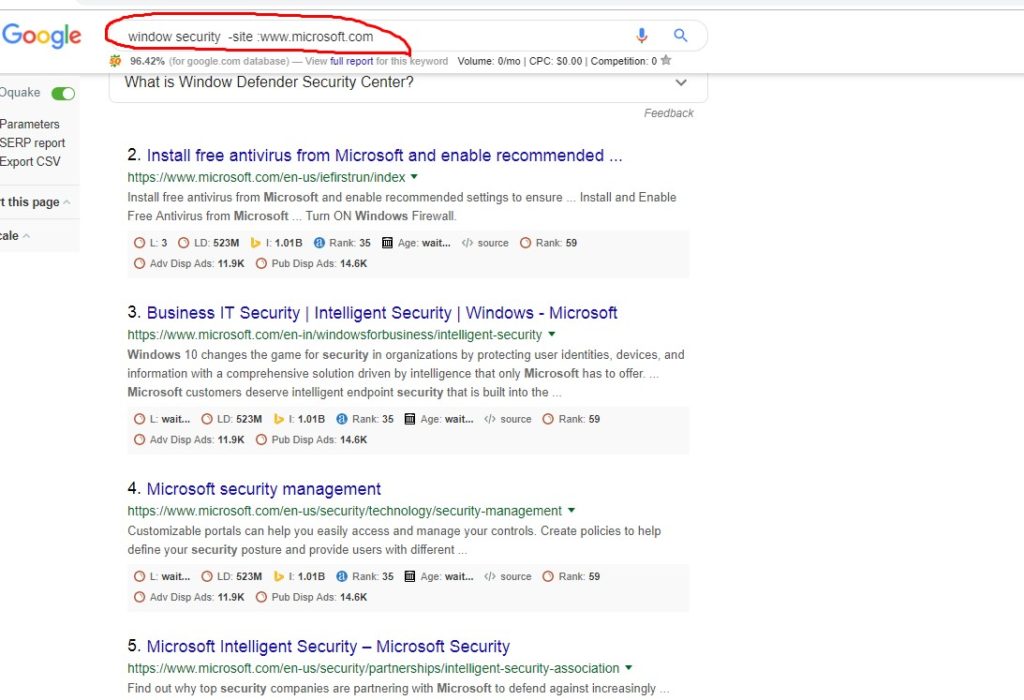 Similarly, you can use the inverted commas to return more specific results, for example, I want to search about fast foods so I just typed "fast foods" and look at the results.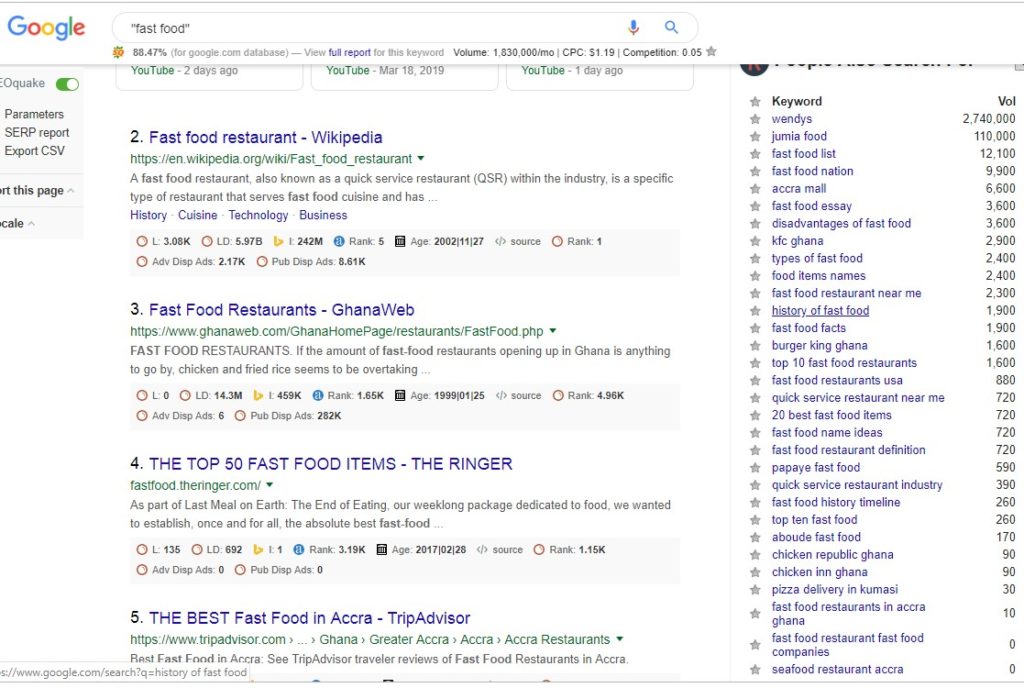 In-title: This is used to search for a title of the document in which the search results return only information with the operator
Alright, we have come to an end Our SEO techniques; I hope it helps you to achieve your goals.
keep visiting here another post will be coming soon.
Share this: