15 Google Search Secret Tricks You Probably Have Not Discovered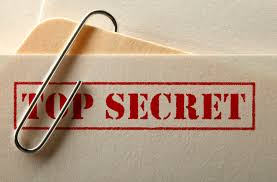 Google search engine is the world's widely used search engine. More to this, Google has many search secret tricks that millions of people have not discovered yet. This article is written to reveal a few to you. Sit back, grab a cup of coffee and discover.
SUGGESTED READING: 10 Smartphone Habits You Should Stop Right Now
#1: Do A Barrel Roll
Wow! Isn't it fun to see your google search results page roll like a jet fighter? It is one of Google's search secrets to make your scream roll like a jet fighter in the air when searching for content. Just open Google homepage and type the word "do a barrel roll"on their search bar and see your search result page roll.
#2: Google Calculator
Majority of google fans have never thought of doing some simple calculations withGoogle search engine. One of Google's search secrets tricks is the google calculator. Just enter the numbers you want to add, multiply, find decimal, to name a few, and hit the enter key.
Example: 2+2
#3: Google Tilt
Another google search trick is the tilt. This tilts your search result page at an angle. Open google search engine and type "Google Tilt", this will tilt your search page.
#4:Flight Schedule Checker
During their preparation to travel, a good number of people search online for travel and tour agencies or airline companies to check for flight schedules. Why spend more time scrolling through airline company sites, whiles google search has got all that? Just type  Google  air travel plans  and you will see several areas you can travel to and flight calendar lists to choose from.
#5: Google Fill The Blank
Are you searching for a content using the google search engine but have forgotten the complete spelling of the word? Don't worry because Google has a secret way of filling the blank space for you. Just enter the words you can remember on google search bar, type an asterisk symbol in place of the forgotten word and google will give you the full word by asking "did you mean …..? E.g. you typed "cha* pion", google will ask "did you mean champion?"
#6: Google Courier Tracker
Another google secret search trick youprobably have not discovered is the google courier tracker. Google offers a courier tracker application on google play for android phones, which tracks hundreds of worldwide dispatch services all over the world including UPS, FEDEX etc.
#7: Google Converter
Do you want to convert currencies, units, or weights but you are not sure of the scales or measurement tools that will give you accurate results?Search for Google converter and begin converting your currencies, distances, etc. Check this Google directory for currency conversion. www.google.com/finance/converter.
#8: Google Zerg Rush
Whoa! Zerg rush. Let's not talk much about this interesting game stuff. I wantyou to quickly go and have a look at it. Just visitGoogle.com and enter "zergrush"and wow, we see multi colourful"O"s falling from the top of the screen, eating up the search results. To stop this "O" s, click on any of them 2 to 3 times and they are dead. This is fun. Isn't it?
#9: Google Books
Another search trick Googlewants you to discover by yourself is the "GOOGLE BOOKS".The Google Books is brimming with wide range of books, with varieties of themes and topics. It is more like Google's library, offering you the ability to choose, read or print a book by an author.
#10: Google Music
Google music search allows you to browse through over 50000 songs worldwide. This allows you to download a lot of songs from GooglePlay store. These are all part of google search secret tricks most people probably have not discovered. They are a lot right?
#11: Google Microphone Icon
Are you tired of typing? Are your wrists aching? Why not try using the google microphone icon. This icon is found on the Googlesearch screen and allows you to speak the word you wanted to type. This search tool is called "OPEN MIC+ ON GOOGLE NOW". It works with almost all versions of android.
#12: Google Stocks
Once you are a registered user with Google, Google gives you the opportunity to start or do stock exchange business. You can view business trends, stock distribution worldwide, deposit funds into your investment portfolio and withdraw. This is an interesting search feature for business men and women.
#13: Google World Clock
Google also features a tool for viewing world clock and dates. With this you can check the time and dates of various locations on the planet for diverse purposes.
#14: Google Movies
For movie lovers, google offers you a secret search tool that allows you to view a list of movies and movie show times to watch your favorite movies. I hope you went for the coffee?
#15: Search Content From Specific Site
You can search contents from a specific site direct from google search bar. To do that, just enter your keyword and the site: command. Example: "latest web design trends in 2015 site:davejunny.com"
Trust me, I have tried all these google search tricks when I discovered them and I urge you to also try each of them.
Share this: