The Truth About Web Design As A Career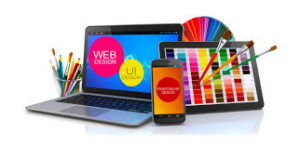 The Truth About Web Design As A Career
Till now, many people still find it difficult when deciding on  web design as a career. Of course, it's difficult when it comes to taking decisions on certain issues about life. When it comes to career, many are carried away by the masses. Some people choose a career because it has a big name or because everyone is there, without taking the burden to study the trend.
You have no idea how happy I am that you find this quick cure for web design as a career. I have listed three points that can help you decide well if you are planning on taking web design as a career. Or perhaps, you are already a web designer.
Web Design As A Career: The three points at a glance
Too Many Pre-built Templates and Unprofessionalism
How we designers are paid
Patience is a virtue
Hope you are with me? All right!
Too Many Pre-built Templates and Unprofessionalism
Since technology has made the world a global village (easy access of services), most companies and organizations tend to advertise their products and services for the world to see and this has in all its form called for the need of a website.  In view of this and based on the importance of a website, taking web design as a career is not a bad idea since there is always a demand for web designers as organizations, companies and enterprises are springing forth day in and out.
The Issue
By the same token, web designing as it were many years ago is not the same today. It's a lot different this time. This is because, web designing, then, requires a great deal of education on it as well as learning how to write HTML/CSS and JavaScript code. And knowing web image optimization strategies. You can see that this ultimately made web design as a career at that time more expensive, more lucrative and more of a great career. But looking at today's era, where the internet is brimming with hundreds to thousands of website templates, anybody can just go ahead and download one and tweak it to fit what they want. Meaning? Anybody can easily create a website for themselves without requesting the service of a web designer.
More to it, this has made web designing so simple that an un-artistic person or with less education on web designing are designing on templates, thereby reducing the true value of web designers. Not only has it also becomes competition because the masses are doing it, in a sense, I will not support the idea of anyone who design websites on pre-built templates to choose web design as a career.
You can take web design as a leisure occupation if you hate to code
Looking at the direction web designing is drifting to; you can take web design as a part-time business or leisure occupation.  If you don't know how to code, you will soon get out of the game.
Accept my humble advice. If your intention for joining the game is just to download any template you see out there for your clients then, you will likely miss out the flavors that makes web design a good career since most companies will not pay much for websites built on templates. More to it, they will not value your service. Every serious company will want their website to be built from scratch by a professional web designer since that is what gives quality and secure way of doing business.
What about if you are good at what you do?
You can choose web design as a career if you see yourself to be the best web designer out there. Besides your creativity and passion for it can help you achieve that. Did I just mention creativity? Yes because web designing requires creativity, as well as the taste for art because a website with artistic features sells more than that with lest artistic features.
How Web Designers Are Paid
Honestly, most clients will like to see their website live before paying the designer. This means you may have to starve yourself for some weeks or months if you don't have other sources of income. This often happens when you are beginning with a low reputation. Aside some of the giant IT companies like Google and Microsoft and the likes, some other IT companies out there may not pay you on monthly bases. Once you design a website and take your salary or commission, that ends it. Unless maybe you will be paid for site maintenance or if a redesign of the site is considered in the future.
Patients is Virtue
Yes, web designing requires a great deal of time. Choosing web design as a career implies that you need to be someone who is ready to devote a lot of your time to your computer. Speedy work produces shabby work. Web design as a career might not be the best for you if you are already occupied with other things.  Or you can still take it as a leisure occupation.
If you want to be a successful web designer, check your temperament as well as your passion and not what will just give you pocket money.  I love programming and blogging and I enjoy doing these. So, I stand a bigger chance of choosing a career in apps and website development and writing as well. Choose the career that goes well with your personality and not for money or the big name it has.
Web design is a great career to pursue. After all you don't have to be confined in a specific office or environment. This is more or less a handy work whereby you will always be on the move to give the quality to people who are willing pay you for it. I believe everyone has something he or she can offer to give life a meaning. So why chase after what everyone is doing. You can be left behind.
Our Verdicts
On whether web design as a career is the best for you depends on your view to the above points.  As for me, I would suggest that choosing web design as a career is not bad but it is also not the best for everybody.  I hope you like my quick cure?
Over to you
Are you a web designer out there? Are you planning on taking web design as a career? Let us know your experience by commenting. You can also help others by sharing this post.
Share this: