Dangers of Shopping Online
6 Dangers of Shopping Online
When shopping online, there are more dangers you can be open to than your credit card being stolen, although your credit card being stolen is dangerous. This is often a type of scam people face when shopping online. However, this cannot stop us from shopping online even if the dangers are booming out there. It's just that there are things we ought to watch out for apart from credit-card theft. Trust me there are several dangers of shopping online.
1#: Can you entrust your valuable information to the site you want to shop from?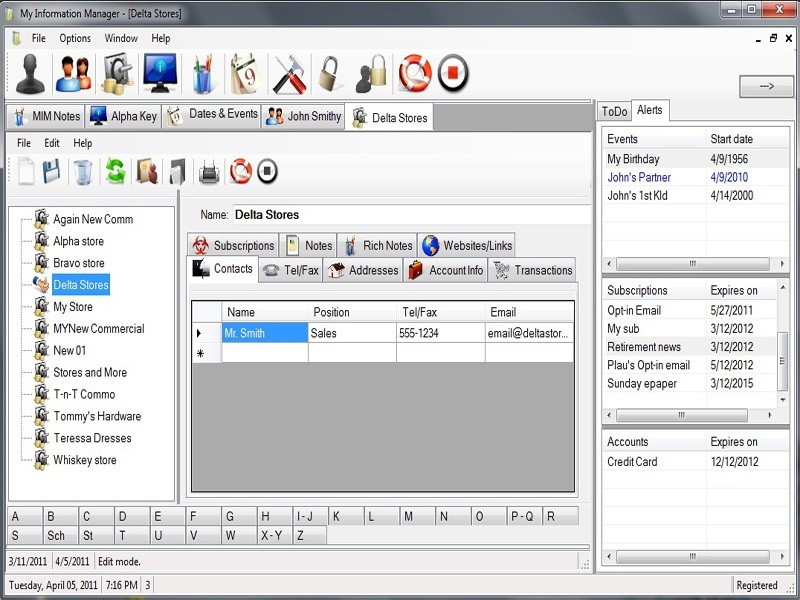 You always want to know whether the site will deliver your goods and won't abscond with your credit card. You make some few calls and they eventually get you convinced and what happens next? You gave out your credit card information. To me, I do not believe a scammer will tell you he is a scammer, so avoid me. So calling the site owner doesn't make any difference. You have to know how to check out the site before ordering for that 'Hackett Classic Solid Suit Jacket.'Okay then, how do I check if a site is legitimate before giving out my credit card information?
Will I be subject to an internet buying scam?
Every scam you could think of has been tried on the internet. Moreover, scammers have discovered the internet as a big-time boulevard, and this has made them turn out in large numbers. Countless adverts are out there carrying the false message of how you could make millions of dollars staying at home doing nothing. Why put your credit card on the line for something too hard to be true or even be the first person to appear in bank queue tomorrowbecause you have to start with something.  If this sounds true, where is the Brooklyn Bridge they bought?  As attractive and attention-getter these advert might seem to you, it cost only focus to avoid them, I mean you can avoid them if you know what you are looking for.
Your information can be sold to third party companies
After you fill a registration form during check out, the company has gotten all the information about you. They know what you wanted to buy, your shoe size or your clothing size and other of your personal information. In short, the company you registered with knows a lot about you. The headline now is the company knows those things about me, so will the company sell this information? Before you give out any information about yourself to any website, the first necessary step to take is to check out their privacy page and terms and conditions page.
Misleading product descriptions
One of the frequently occurred dangers of shopping online is receiving an item you did not ordered for. A retailer may use this technique to get shoppers interest in buying the product offered for sale online. Two major problems with this situation are that:
The shopper will erroneously end up purchasing the item or the item does not match the description written for it. And in this scenario, returning the item is almost impossible.
But there are simple steps one can take to circumvent this problem.A very nice workaround to this problem is to contact consumer service to verify the truthfulness of the products offered for sale online. Then wait for a feedback from the contacted consumer service since they will need to speak to a representative from the online retailer and verify the truthfulness offered for sale. The response from the consumer service will determine the next step. The response can be a go-ahead/stop answer.
I intend buying from an auction site. Okay, do you trust the person you want to buy from?Auction sites are rapidly becoming the hottest sites on the internet for buying and selling all kinds of goods. Anything imaginable can be found on auction sites. One difference between an auction site and a shopping site is that when you are buying from a shopping site, you are buying from the site but in auction site, you are buying from an individual. Since you may prefer buying form an auction site, how can you be sure the person will not run away with your money or deliver bad goods to you?
The site is having a strange payment method
If the site is using a payment you've never heard of, then there is a red signal. This can link to a fake payment processing company they are conniving with. You might end up paying for a product they will never deliver to you.
Shopping is one of the fantastic things one can do online. After allthe existence of the internet means connecting to anyone anywhere in the world is easy. Howeveras in most scenarios, everything has its ups and downs and shopping online is not an exception. Make us believe this article was useful to you by commenting below.
How to knowyou're Buying Though a Secure Site
The biggest fear preventing people from buying online lies in the concept that their credit card can be stolen online. After all, how would you feel if you receive a message from your credit card company notifying you about your credit going low all of a sudden?If I may ask, how are you sure clever Jackson did not buy that big Teddy-Bear for his sweetheartand sponsored their round-trip ticket to Silver bird Galleria with your credit card?
This won't happen if you buy at a secure site. I can explain. When you buy at a secure site, your credit card is scrambled with a super-secret code as it's sent across the internet so that only the receiver can read the information. You are smarter than hackers and crackers when you buy at a secure site.
I am well convinced you are thinking right now. But how can you know when you are shopping with a secure site? There are two ways to detect.
Where is that alert box?
When you've put everything you want into your shopping cart, probably you are sent to a page where you are supposed to enter your credit card information. Something supposed to happen before you get to that page. What that thing? An alert box supposed to pop up alerting you that you are about to enter a secure site. Click okay, and you get sent to the secure site where you can go ahead and buy comfortably.
Where is that locked padlock that looks like mine? That alert box is to get you convinced that you are entering a secure site. But there is another method to check too. This method is becoming more used nowadays. On internet explorer or Netscape, watch out for the locked icon on the bottom of your browser,If the little icon looks unlocked, it that the site is not safe.On Firefox and some of the modern browsers, it appears in line with the URL input box in the address bar.
Share this: